Kenya
Open Air Campaigners Kenya is so grateful for the Swahili This Was Your Life tracts that have arrived safely. "They are being used in the open air meetings and school assemblies. Everyone loves them. In the open air, we have to walk through the crowd as they watch the "Jesus" film, and quietly hand them out, or people get trampled if we give them out at the end of the preaching. In the schools, we have to give them to the teachers to hand out in the class rooms after preaching, or the same happens."
* * *
Missionary Joetta Smith just can't stop praising God over the acceptance (and fruit!) of the Chick tracts in her ministry. She conducts training with local pastors, teaching them the importance of obeying the Great Commission. She says "These guys have 'caught fire' to spread the Gospel. It is so exciting to hear them talking about how they are distributing all those tracts and people are begging for more." Another pastor has started a new "tent" church because of the tracts. God is working! She sums it up like this: "They are beginning to put some restrictions on street preaching etc., but these little tracts can do what no man can stop."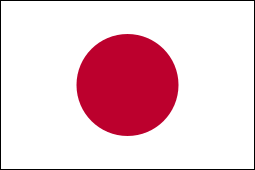 Japan
Missionary Eli Guiltner uses a lot of Japanese tracts to reach out in Japan, but also finds a number of English speakers there. A Canadian tourist got one and thanked him, saying it was "just what he needed." We have heard other testimonies of people who have found Christ through a Chick tract when they were in a foreign country. If the Lord needs to chase them down around the world, He will do so!

India
100,000 Chick tracts in Hindi, Tamil, Malayalam, Bengali, Telugu, Kannada, Oriya, Marathi and Gujarati languages are now in place for the teams of People's Baptist Ministry to begin their summer, or pre-monsoon outreach (April - June). Instead of going home for summer break (starting the end of March in India) students and faculty of the PBMI school of ministry serve with evangelistic teams.
They:
Evangelize, handing out tens of thousands of tracts.
Hold meetings 6 nights weekly for 10 weeks.
Hold street meetings (where permitted).
Preach, sing, and give testimonies.
Deal one-on-one with people, leading them to Christ.
Do follow-up work resulting in Bible studies, baptisms and establishing new churches.
Last summer, they led 28,000 Indians to faith in Jesus Christ! And armed with the tracts you provided, they are ready to do it again.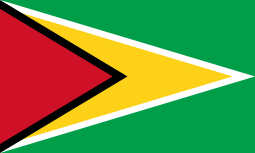 Guyana
Missionary Noel Shrivnauth receives regular shipments of tracts in English, the primary language of Guyana. He writes: "Each week many tracts are being passed out, and as the saying goes, 'Chick tracts get read!' We see people reading them intently and many will ask for a tract when they see others with them." Recently, he has begun requesting that add Spanish tracts because of the humanitarian crisis at their border. He wrote: "Because of the Venezuelan crisis, many Venezuelans are coming to Guyana as refugees. We have a ministry to some of their people who work as fishermen on fishing trawlers. They are a great bunch and willingly accept and read the Chick tracts."

Philippines
In this country where more than 50% of the population is under the age of 25, Missionary Bruce Hunsaker constantly finds young people on streets and in parks to introduce them to Jesus. Working with local pastors, he has helped 1.7 million Chick tracts bring hope to this nation in just the last few years.