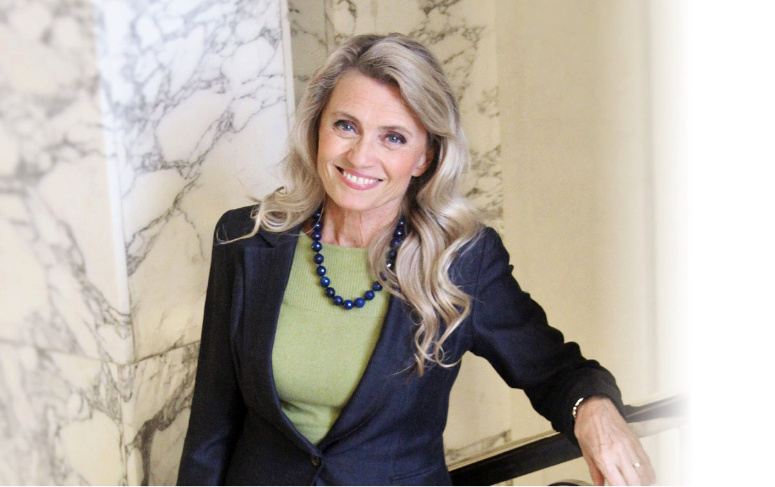 Former Minister of the Interior, Päivi Räsänen. (Facebook: Päivi Räsänen)
Dr. Päivi Räsänen is a Finnish politician who has served as a member of the Finnish Parliament since 1995 and was Minister of the Interior from 2011-2015. She is also a medical doctor and mother of five children with her husband, a Lutheran minister.
In 2019, Dr. Räsänen was accused of hate speech on three occasions, including in a tweet showing verses from the Bible. In the tweet, she questioned why the Finnish Lutheran Church was officially supporting Finland's Pride week. She attached a photograph containing verses from the Bible which describe homosexual acts as shameful. Dr. Räsänen denies the charges and says she stands behind her words.
The case is being seen as a test of whether personal religious beliefs can justify controversial language. Announcing the charges in April last year, Finland's state prosecutor said Dr. Räsänen had made comments likely to cause intolerance, contempt and hatred towards homosexuals.
In March 2022, Dr. Räsänen was acquitted on all charges after Finland's Bible tweet trial. The court said in a unanimous ruling that "it is not for the district court to interpret biblical concepts." However, this did not satisfy the prosecutor who is determined to convict her of hate speech.
The Finnish prosecutor has appealed the acquittal verdict and the Helsinki Court of Appeal has announced that the hearings of the case will take place on 22-24 August 2023.
Dr. Räsänen has said that she is "happy that this decision will lead to the continued discussion of the Bible in Finnish society". The outcome of this case could have significant implications for freedom of speech and religion in Finland and elsewhere in Europe.
Bible believers should be aware that we in America live under a constitution that is supposed to guarantee the freedom of speech that Dr. Rasanen is attempting to defend. Yet every day comes news that that freedom is under attack.
But the best defense is a nation with hearts set on the truth. Much has been lost in this area but much can be gained back if enough Bible believers answer Christ's call for laborers into the harvest.
And Chick tracts are about the easiest harvest tools you will find.