Missionaries contact us every week asking for Chick tracts to be the "attention-getter" for their evangelism. We never know where the requests will come from, and are so grateful to those who give so that we can keep saying "yes."
---

Pastor Lordson Roch continues to use the Chick tracts you provided among the crowds of Goa, India. He writes:
"We have been seeing some incredible results recently on the street where people are approaching us in tears and kneeling and crying for salvation and for prayers to lighten their burden."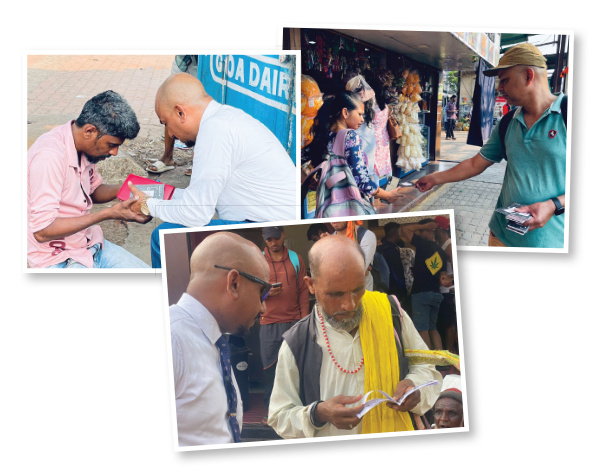 • • • • • •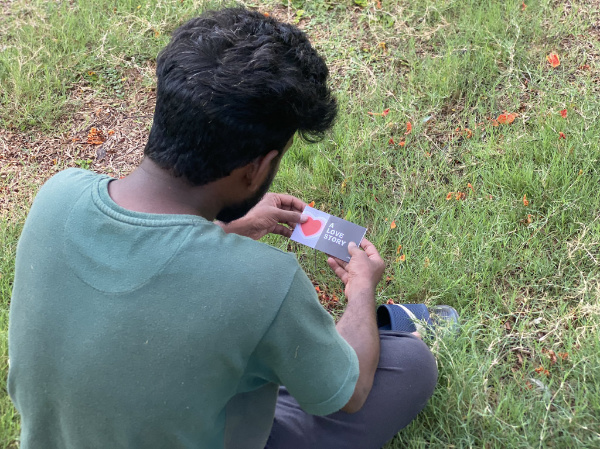 • • • • • •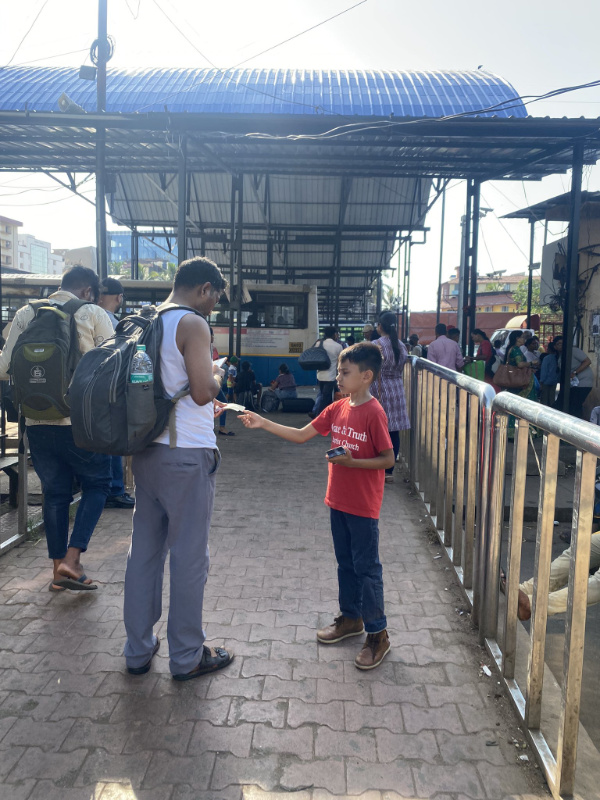 • • • • • •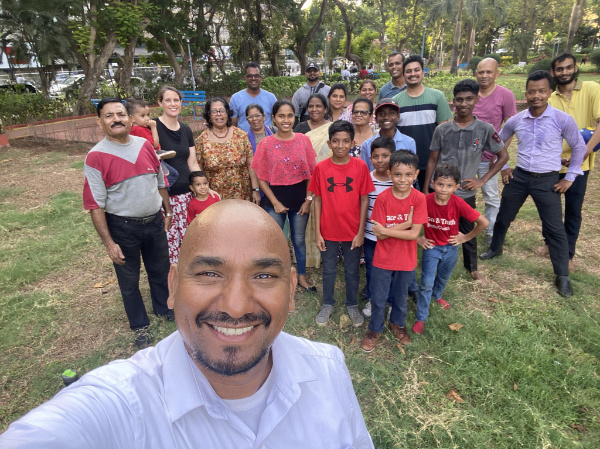 • • • • • •
"It was a blessed day at the field! Go when you can, fish when you can, sow when you can. Dark days are ahead and many souls must be saved and all must hear the gospel!"
Pastor Roch also played a vital role in outreach throughout India, as he helped arrange printing in India for us and supervised the shipping of 110,000 tracts for the churches who work with Missionary Kathy Smith.
• • • • • •
Missionary Kathy Smith, for whom we supplied 110,000 tracts in many languages of India, writes:
"Pastors and missionaries are handing out the tracts and are getting awesome results. Many children are believing in Jesus and are accepting Him through reading these tracts. The village people, both adults and children, love to receive these tracts and are very interested to read them."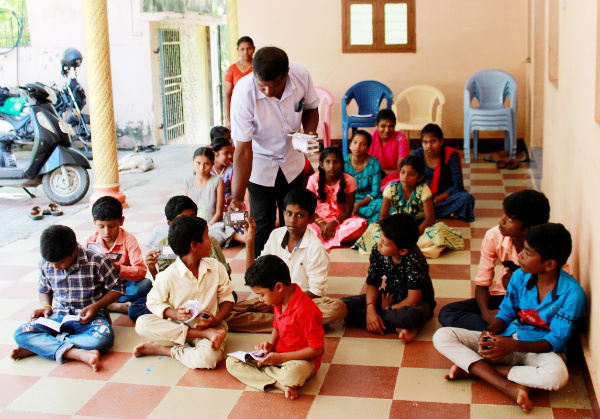 PHOTO: They came for VBS and got a Chick tract!
• • • • • •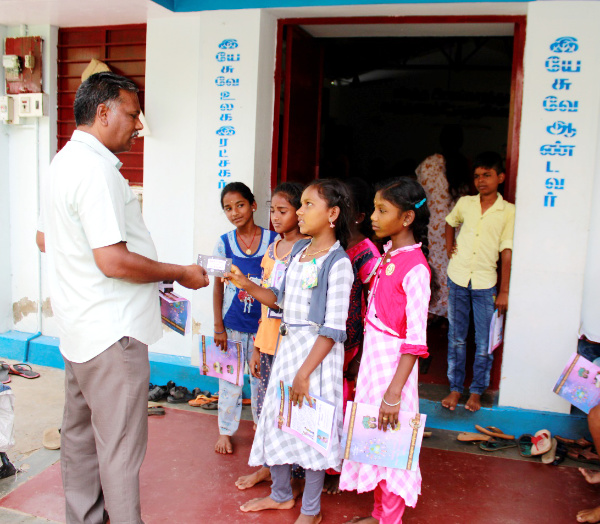 PHOTO: These Chick tracts will go home where parents will read them, too!
---

Missionary Ray Hoover has been passing Chick tracts in Amharic and Oromifa in Ethiopia. Recently, he sent us the picture below of a torn tract, where someone had obviously gotten the message and didn't like it. He wrote:
"We were passing out tracts and two young boys found this torn tract and were trying to read it. We found them on the road and began to speak to them. Praise God we are able to share the gospel with them. What someone tore up, God used to open up two little hearts."
We just never know how the Lord is going to use a tract, but He does.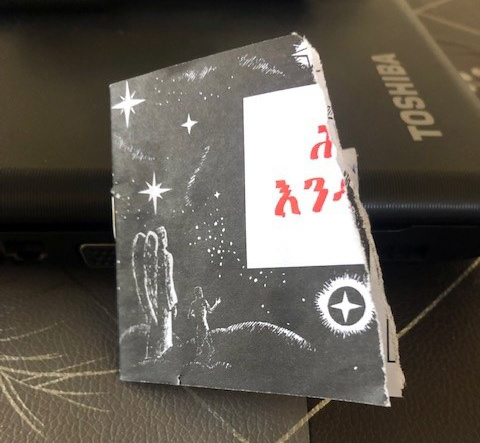 • • • • • •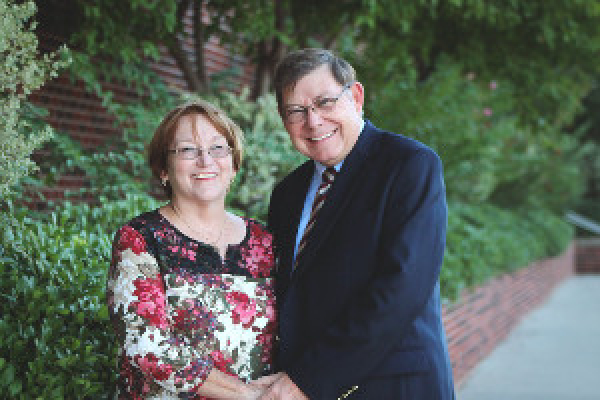 ---

Missionary Mike Teague in Landstuhl, Germany received more Chick tracts. He writes:
"Most of the German language tracts we have received from you are being distributed in house-to-house and door-to-door fashion in the Saarland Region of Germany. God has led us across the path of many Muslim people in Saarland, who, with rare exceptions, graciously receive a Chick tract from us. Also, Saarland is the #1 or #2 (depending on whose report you read) most professed Catholic state in Germany."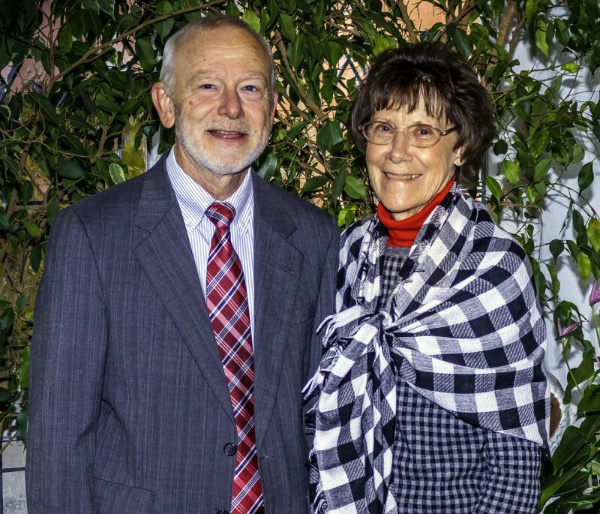 ---

We just recently sent 25,000 French Chick tracts to Missionaries Nathan and Hannah Schrock, and now another missionary family in Ivory Coast, Africa, Seth and Paige Cuthbertson, have requested Chick tracts for their work. Thanks for your faithfulness, we were able to send them 30,000 French tracts, which are included in a container of materials that their pastor is sending to them.
---

Missionary Jason Burns takes the thousands of tracts you provided to schools and introduces precious children to Jesus. He writes:
"The teachers and youth received them and a number of youths gave their lives to the Lord."
The young man in the picture shows off the tract he will take home to his family.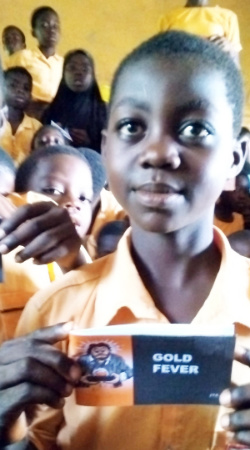 ---

The one million tracts for Missionaries Joe and Amy Hendrigsman (Oaxaca) are being delivered in Mexico as this issue is being put together.
Missionaries Todd and Yola Eklund, always upbeat, are still busy passing tracts in Mexico City to people like this worker in a local mall. They have nearly finished passing out the over 200,000 tracts you provided!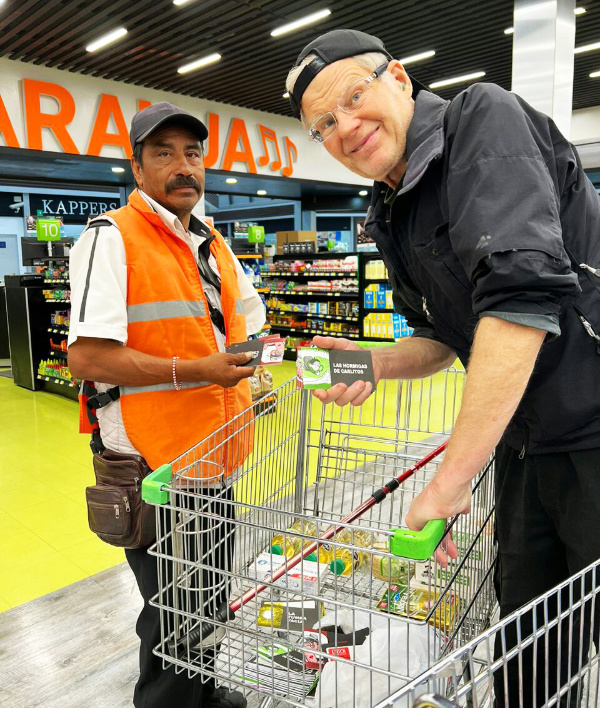 • • • • • •
Missionaries Mike and Mary Wallace serve among the 22 million people of Mexico City. He writes:
"After we spend time in an area passing out tracts, when we come back through, we often ask, 'Did you get a tract?' and if they say yes, we ask, 'Did you read it?' If they read it, usually they will allow us to witness to them. Many will then tell us, 'I've been thinking about that [the gospel], because I read about it in the tract I just received.' Some will even say, 'I need Jesus as my Savior' and are ready to get saved. After sharing the gospel a bit more with others, they are ready to get saved, and do so."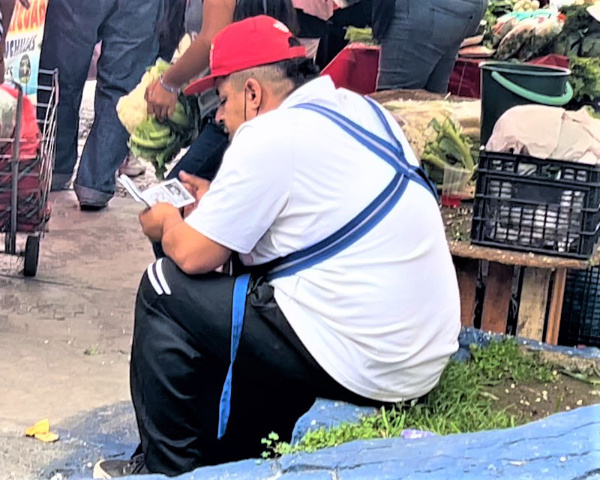 • • • • • •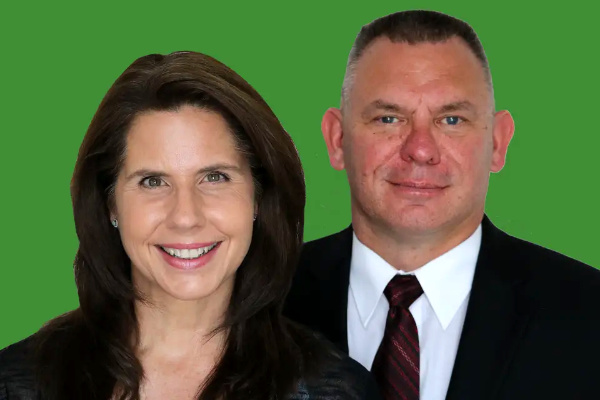 • • • • • •
---

Missionary Mike Fluech challenged his church to hand out a tract a day in the month of May. He writes:
"A lady in our church, Elizabeth, decided to go into a pharmacy in the mall and give tracts to all the employees. Afterwards, she asked if she could share the gospel with them at some point. The manager came out and told her that she was welcome to come every Wednesday morning from 8:00-8:30 to speak to all the employees about the Bible. Elizabeth's work schedule doesn't allow her to take advantage of this opportunity, but mine does. So please pray that the word of the Lord has free course there."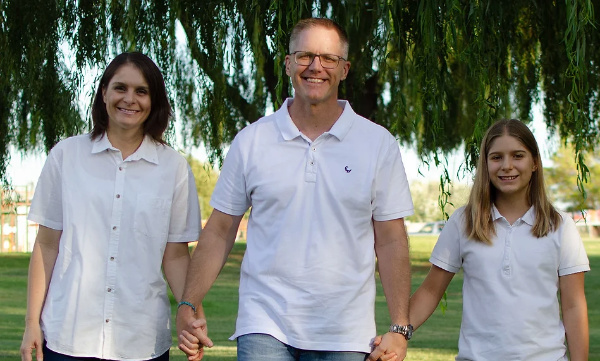 ---

Your giving made it possible to respond to an emergency call for 100,000 Ukrainian Chick tracts to be included in a container being sent to workers in Ukraine. As we watch the tragedy unfold in this country, we remember that war sweeps many people into hell. Those Chick tracts will help to change that destination for some.
---

Cross Mission is a Korean missionary group working the streets of the London metro area. One of their evangelists, Paul Song, writes:
"We received many phone calls through the tracts, we prayed for many teenagers in all of the United Kingdom. We thank God for teenagers responding to us because of the tracts."
Because of your faithfulness, we are able to keep supplying this wonderful mission group.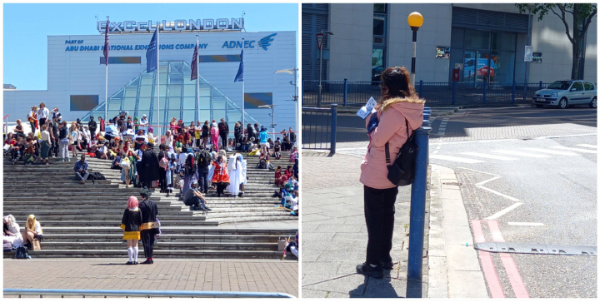 ---

The 500,000 Chick tracts for the big Every Home Outreach in Nova Scotia finally arrived! Below is a picture of three of the pallets (there were five) safely inside the church. Now the work begins to send one tract to every home in the province! Thank you for making this possible.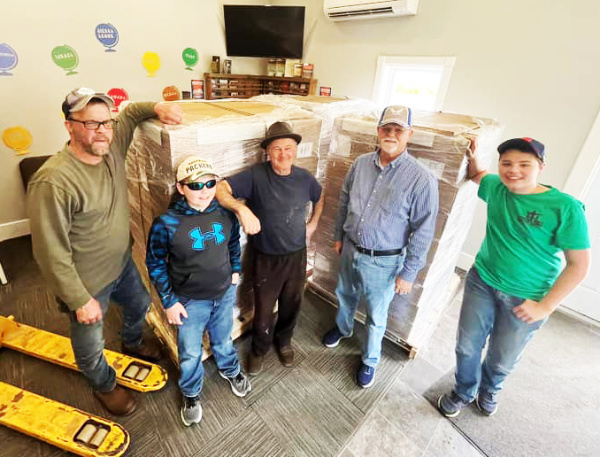 ---

Missionary Noel Shrivnauth has served for years in Guyana. Zakir Ibrahim, a young man whom he led to the Lord, went on to become his assistant pastor and then plant a new church in the Georgetown area. Now, thanks to your giving, a shipment of 150,000 more Chick tracts are on board ship headed for Guyana. Shrivnauth and Ibrahim have plans to use them to continue making an impact in this South American country.
Shrivnauth writes:
"Not so long ago, I gave a Gospel tract to a bank teller where I do banking. One day, I asked the person if they had read the tract. To my delight, the answer was 'Yes, and I received Jesus Christ to be my Saviour.' It is wonderful to sow the seed, because God gives fruit to those who sow."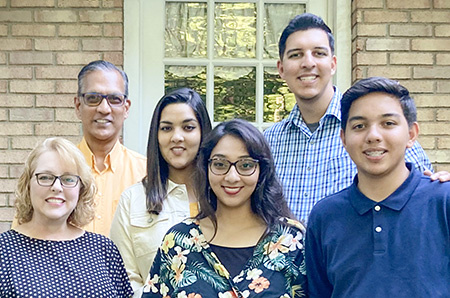 ---
You Can Help Reach Lost Souls Worldwide by Giving to the Chick Mission Fund!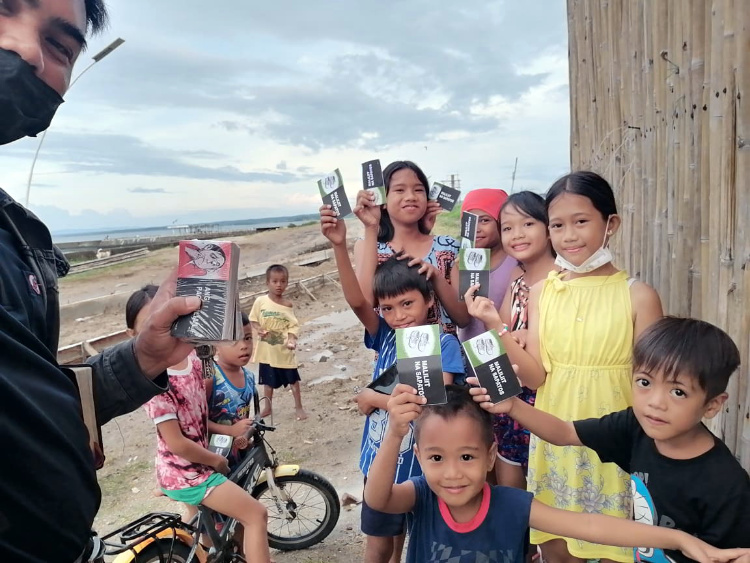 Missionaries contact us every week asking for Chick tracts to be the "attention-getter" for their evangelism. We never know where the requests will come from, and are so grateful to those who give so that we can keep saying "yes" to missionaries' requests.
Although we are not legally structured to give tax-deductible receipts, we definitely know how to get literature into missionaries' hands. If you would like to help extend the reach of a missionary with Chick tracts, you can donate today with a credit or debit card on our website:
Or, if you would rather mail a check, please send your donation to:
Chick Missions Fund
Chick Publications
PO Box 3500
Ontario, CA 91761
100% of the funds you send to the Chick Mission Fund are used to ship literature to missionaries.
We receive requests frequently from missionaries who need your help.