We continue to be amazed at how missionaries, finding themselves in lockdowns, come up with creative ways to continue to preach the Gospel.

The Philippines
In the Philippines, Missionary Joshua Yun and fellow believers were able to get government approval to go door to door with the Chick tracts you provided. How did they do it? By forming "Volunteers for Free Sanitization."
Approved by local authorities to deliver sanitizer that was donated by a local businessman, they were able to deliver this vital help to homes (along with Chick tracts, of course) and, in Yun's own words, "the Lord has granted us to win about 1,103 souls to Christ. To every single one of them, the Gospel was explained fully and thoroughly and each of them personally decided and received the Lord Jesus Christ as his own personal Saviour. I wish you could be here to see this amazing work of the Lord." Thank you for providing the monthly shipments of tracts that opened doors and hearts.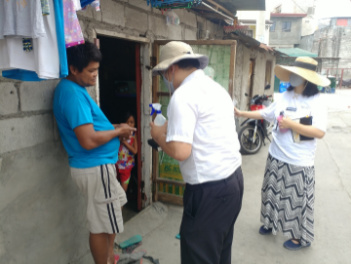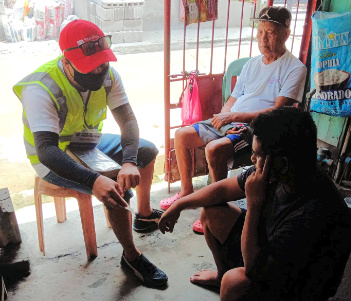 • • • • • •
In a more remote area of the Philippines, Missionary Jonathan C. (Carl) Sparks is preparing another big outreach using Chick tracts. Last year you provided him with 50,000 tracts for "Operation Jack". The results were tremendous. See his report in the July 2019 Battle Cry "Mail Bag." Now, he is preparing another one using another 50,000 tracts you provided. The lockdown delayed it, because he was in the major city of Cebu when President Duterte announced the country-wide lockdown. He has been trapped there four months, and just now at the time of this writing is able to return to the island of Samar. He faces opposition from the local priest and will appreciate your prayers.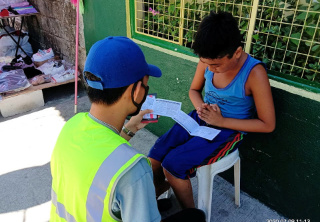 • • • • • •

Israel
In Israel, Missionary Andrew Lewis is facing much of the same opposition that Jesus faced. Local rabbis are attacking him in local papers, and even organizing pickets on the street to protest Lewis' missionary work. But he continues to distribute Chick tracts in all the ways allowed by Israeli law. He is preparing to use special Hebrew-English editions of Chick tracts that contain two tracts printed in a single booklet, with Hebrew on top and English on the bottom. Many Jewish people emigrate to Israel who speak English and want to improve their Hebrew. They read the Gospel message in English and compare it to the Hebrew words on top. The Gospel becomes their language teacher!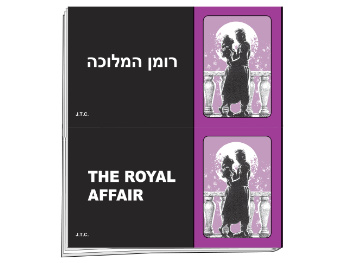 • • • • • •

Papua New Guinea
Ken Seremak is a new missionary on the way to Papua New Guinea. He will work alongside Eric Fair in the Mt. Hagan area, using 130,000 Pidgin Chick tracts that you provided to supply both of these missionaries. Papua New Guinea is a very open field right now, with the government even encouraging the distribution of Bibles in the schools!

Rwanda
By the time you read this newsletter, Missionary Tony Stark will be on the way to Rwanda with a few of the 40,000 Kinyarwandan "It's Your Life" that you provided, in his luggage, plus the rest in a container going to ship to this African nation. Tony reports that they use these tracts in conjunction with a radio outreach, and both the broadcasts and the Chick tracts are having great response in Rwanda, Uganda and the surrounding area.
---
Many Christians want to provide Chick tracts to missionaries. . . We can help!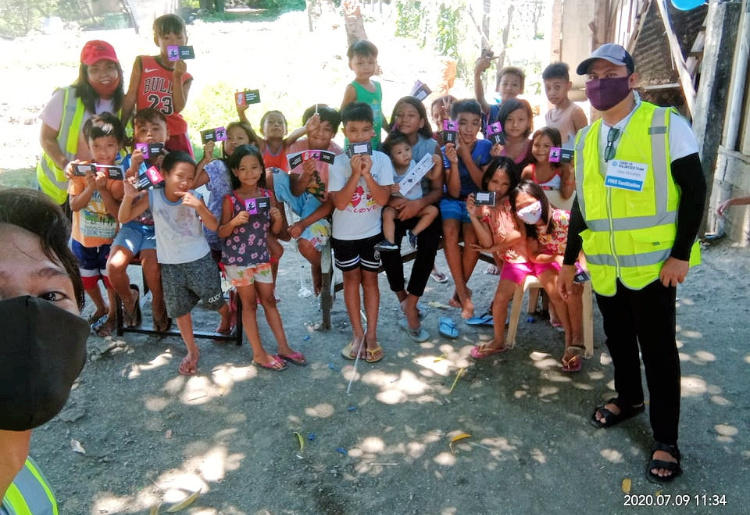 We maintain an account called: The Chick Missions Fund
Although we are not legally structured to give tax-deductible receipts, we definitely know how to get literature into missionaries' hands. If you would like to help extend the hands of a missionary with Chick tracts, please send your donation to:
Chick Missions Fund
Chick Publications
PO Box 3500
Ontario, CA 91761
You can also give on our website.
100% of the funds you send to the Chick Mission Fund are used to ship literature to missionaries.
We receive requests frequently from missionaries who need your help.
Hundreds of thousands of tracts are now being printed for additional projects, with more requests coming in from missionaries every week!
Will you help?