More and more missionaries are hearing that Chick tracts are available through the Mission Fund. Thank you for helping them! As the number of requests rises, we trust the Lord to provide the resources. As of this writing, we are short of funds for several projects.
Missionary Nico Verhoef often works in Switzerland, Germany or Austria, including among Muslims who have immigrated to those countries. Recently, he arranged tract distribution near the borders of Afghanistan and Pakistan. The workers reported that many Muslims came after Namaz (morning prayers) to receive the tracts. Small children helped in the distribution. These are people for whom Christ died. They are in bondage to Muhammad's religious system, but hungry to know God. Missionaries may have to be careful how they share their tracts, but the Truth is now in their hands.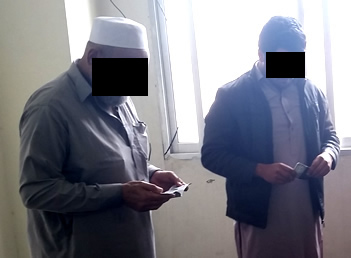 We continue to support several ministries in India. These currently include: 200,000 tracts for the Hospital Ministry of India, 100,000 for People's Baptist Ministry to India (PBMI), and 10,000 for Independent Church of India.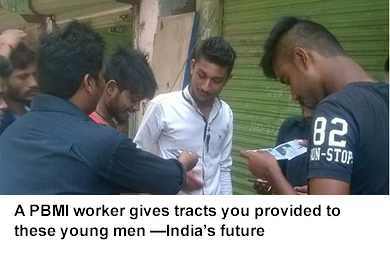 Another Indian ministry you have helped support is that of Missionaries Lowell and Kathy Smith. Working with the Independent Church of India, they visit a lot of villages with the fresh message of Jesus. In this picture from the Smiths we see a group of children who are trapped in near-slavery conditions. But now they have a chance to know Jesus.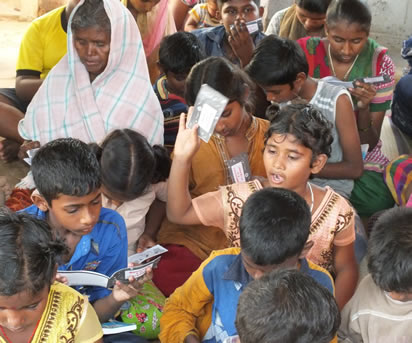 These tracts make a real difference. Missionary Chris War, who receives small shipments monthly in Italy writes, "We have seen several people saved in the past few weeks and 7 people baptized since Jan 1st 2016." We continue to ship to him.
From James Strong in Kenya: "We have seen thousands come to Christ through the Chick tracts we have distributed in Kenya, and I will continue to use your tracts in the days to come. This Was Your Life is my favorite gospel tract of all time, and I believe it has the most balanced and true gospel presentation of any tract I have seen. We have our ministry contact information printed on the back of the tracts and receive thousands of calls and text messages of people desiring to be saved, to know more about Jesus, or to receive a Bible."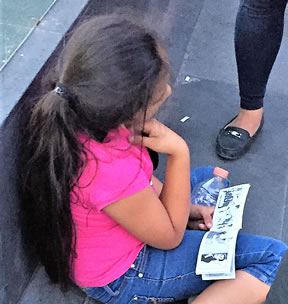 Mike Wallace in Mexico tells us, "When we pass out Chick tracts, people take them, read them... We can easily give out 1,000 tracts in about one hour in our immediate area. We also sometimes go into the downtown area and there are even more people, and we give out even more tracts much quicker, if you can imagine that."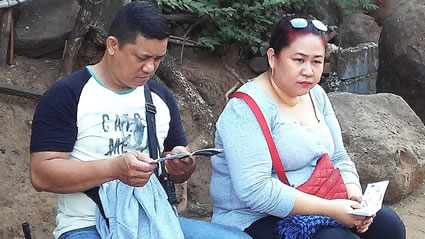 It's easy to forget how difficult life can be for some of the people who get Chick tracts. Bruce Hunsaker, in the Philippines, shared this picture of a young woman named Rolyn (on the left). After getting a tract, she took it home and threw it on the bed, only to come back later to find it opened to a page speaking about evil. Convicted and curious, she called for more information. Her father had died when she was only 18, then her mother found another man and left her to care for two younger brothers and a sister. The tract, plus a personal witness, helped her to accept Jesus and let Him wipe away her tears. She had no Bible, so Bruce gave her his.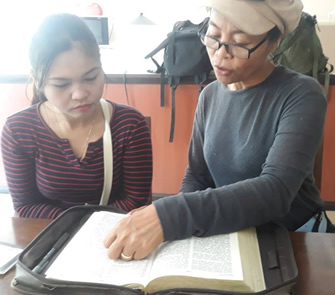 ---
Many Christians want to provide Chick tracts to missionaries
We can help!
We maintain an account called: The Chick Missions Fund
Although we are not legally structured to give tax-deductible receipts, we definitely know how to get literature into missionaries' hands. If you would like to help extend the hands of a missionary with Chick tracts please send your donation to:
Chick Missions Fund
Chick Publications
PO Box 3500
Ontario, CA 91761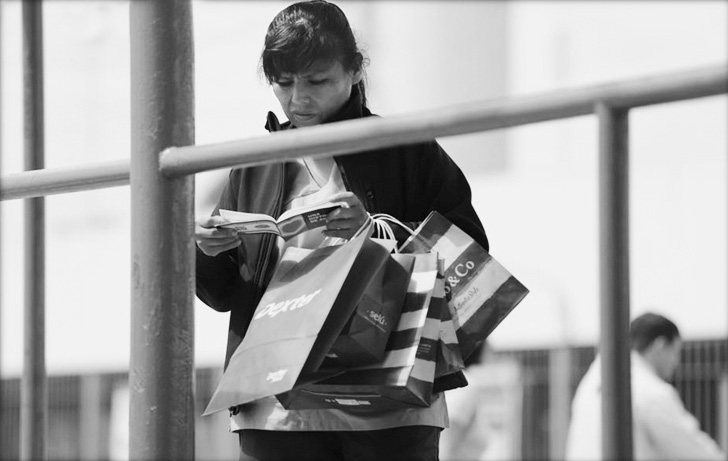 She came to Argentina to see the Youth Olympics, but she is going home with so much more. As this is written, teams are on the streets, with tracts you provided, reaching people from 74 nations.
100% of the funds you send to the Chick Mission Fund are used to ship literature to missionaries.
We receive requests frequently from missionaries who need your help. Just during recent months, shipments have been provided for:
Costa Rica • Philippines • Kenya • Belgium • Uruguay • Australia • Colombia • Mexico • India • Ethiopia • Guyana