Over the years, we've learned a thing or two about sharing the gospel Halloween night. Before meeting Jack Chick, many of us would hide in the back of the house with the lights off! But we knew in our hearts that sharing Jesus with the kids was the right thing to do.
We've put together a Halloween Help Guide to give you some ideas that work (we've tried them!) so that you can be a light for Jesus in your neighborhood. The kids will thank you for the unique gift and will remember to read the tract. Some will get the gospel for the first time and receive Jesus as their Lord and Saviour! Isn't it wonderful to be used by the Lord?
Please remember to make this fun. After all, you're pleasing your Heavenly Father when you witness! "Go ye into all the world, and preach the gospel to every creature." Mark 16:15.
Be bold for Jesus this Halloween and Light the Night in your neighborhood!
Young soul-winner says, "I knew I had no excuse."
1. Tracts make great coloring books!
Titles that work best for coloring are "Little Ghost," "Charlie's Ants," "Best Friend," "One Way," and "The Present."
Wrap 3 crayons in a rubberband and include them with a tract** in a plastic bag. The young kids absolutely love this! One of our employees tried this last year and a family at a local restaurant thanked her for the gift almost one year later. Every trick-or-treater gets candy, but this is a gift that they will get excited about and remember.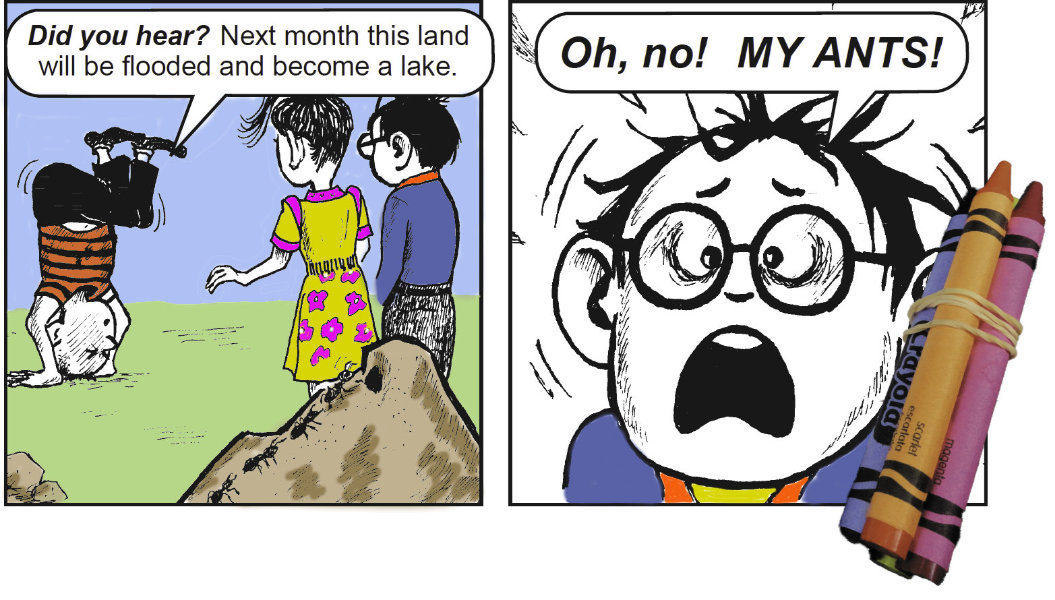 2. Tract rolls with candy.
| | |
| --- | --- |
| | Take one tract, 3 round candies and rubberband them together. Prepare these before the 31st and you'll love how easy it is to give them out. |
| | |
| --- | --- |
| | Fill a large bowl with candy and line up tracts around the edge. This is quick and easy but the kids like it because they can pick the candy and tracts they want. |
| | |
| --- | --- |
| Put a variety of tracts on a tray and let kids CHOOSE the tracts they want with their CANDY. You'll see different ages and genders definitely have favorites! | |
5. Everyone loves movies!
Include a Littleshots Animation DVD with a tract. They are packaged in small plastic cases to make it possible to distribute them like a tract. The DVD contains two animation stories ("The Sissy" & "Tiny Shoes") and each one ends with a solid salvation message.

Kids will watch the movie with their parents so both will get the gospel.
| | |
| --- | --- |
| | Sit around a firepit with your family and a supply of Chick tracts. The fire will make kids curious and when they approach, hand them a tract. |
7-9. Other Witnessing ideas.
Dress as a Bible character:
"This year I dressed up as Queen Esther. While I placed a tract in their bag I said, 'I am Queen Esther. I have a book in the Bible. Read it when you get home if you want to know my story.'" G.T., Email


One group of Christians, with Chick tracts, went house to house knocking on doors and saying, "Trick-or-Tract," then handed the residents tracts. They reported great results. Everyone was home, everyone answered the door and everyone gladly received the tracts.


Set up a table at your church's harvest festival and pass out tracts to people as they walk by.