The Chick Mission Fund is preparing to ship ONE MILLION Chick tracts to Missionary Joe Hendrigsman in Oaxaca, Mexico.
Joe and his wife, Amy, have been married for 10 years and have spent the past 5 years serving in Oaxaca, Mexico as missionaries.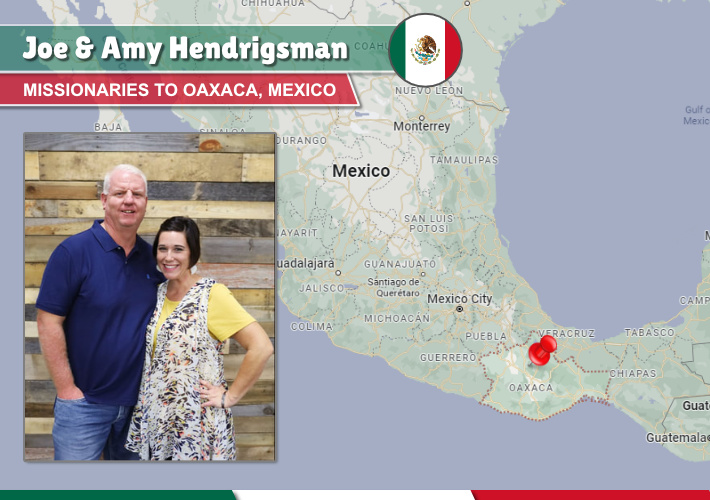 www.pray4oaxaca.com
Hendrigsman writes:
"Mexico is on fire with the Gospel, and with your help we will add fuel to the evangelistic efforts of local churches who are begging for material because evangelism has taken off and people are excited to share the gospel.

"I just got off the phone with an evangelist (Mexican national) who is taking material we've supplied him to the jungles of Chiapas."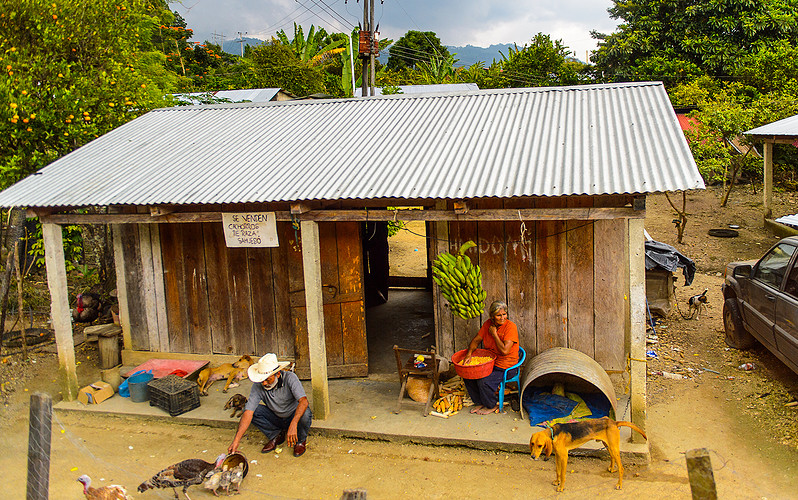 PHOTO: Small house in one of the Maya villages in Chiapas state of Mexico.
"The first time they went, they were ran out of town. Now through their persistent evangelism, the town has accepted them and even donated land for a church!!

"One ministry has rented a plane to drop tracts out to villages where it's difficult to get to by car.

"Churches are organizing evangelistic parades and campaigns. Pastors from all over the country are calling for Scripture and tracts! I've never seen it like this in the 7 years that we've been here. We cannot get material fast enough!"
These million Chick tracts are not just for the Oaxaca region, but they also will go on to Guatemala.
He explains more about the Guatemala outreach, saying:
"On a recent call from Guatemala, we were begged to supply tracts. The pastor who called is going to drive from the capital to the border of Mexico to meet us and assist with the crossing of the tracts into the country."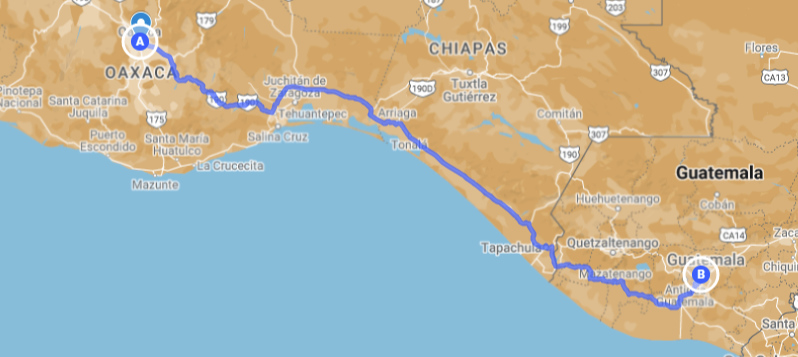 PHOTO: The tracts will travel 600+ miles to reach Guatemala from Oaxaca, Mexico.
They recently sent Bibles and gospel literature to Guatemala but Joe told us this has only scratched the surface of what God is doing and wanting to do in this country.
Donors to the Chick Mission Fund are giving graciously to help make this possible. At the time of this writing, we were within $30,000 of having all the funding for this project.
Thank you for responding to God's call and helping these people.
The Lord has already provided a way to get these tracts to their destination as Grace Transport of Lee's Summit, Missouri has offered to transport all one million tracts nearly 2,000 miles to Oaxaca. It's not often we can get a million tracts onto the mission field for zero transportation cost to the Mission Fund.
---
COMING UP
The container of 1.3 million Chick tracts is arriving in Manila harbor today, March 31st. A non-profit there will supervise the shipment of these tracts from Manila port to over 100 ministries in this 7,000-island country.
Missionary Mike Teague in Landstuhl, Germany is waiting for 10,000 German tracts. He writes: "We do a constant rotation of tract distribution ministry within a 20 mile radius of our church, so we are attempting to reach our Jerusalem and Judea in this way."
Missionary Brandon Lake has asked for 500,000 tracts that he will send to every home in Nova Scotia, Canada. He wants everyone to have a chance to hear! It will cost over $35,000 to get this huge project done.
Ten outreach leaders are waiting for a new shipment of 300,000 more tracts for the Philippines. The door is wide open here!
We have ordered 110,000 tracts to be printed in India for Missionary Kathy Smith of Independent Church in India in these languages: Kannada, Telugu, Tamil, Oriya and Hindi. India is finally opening up after COVID. Missionary Lordson Roch (you already know him) is helping us with logistics on this project.
• • • • • •
Many Christians want to provide Chick tracts to missionaries. . . We can help!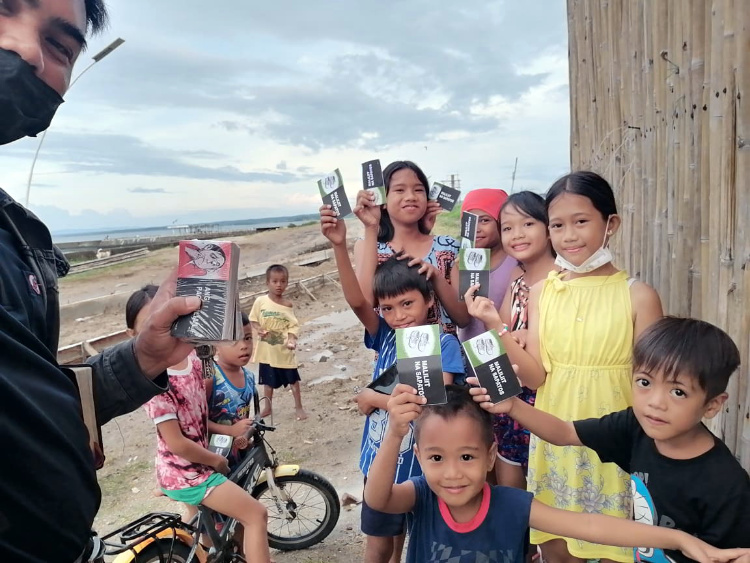 We maintain an account called: The Chick Missions Fund
Although we are not legally structured to give tax-deductible receipts, we definitely know how to get literature into missionaries' hands. If you would like to help extend the hands of a missionary with Chick tracts, please send your donation to:
Chick Missions Fund
Chick Publications
PO Box 3500
Ontario, CA 91761
100% of the funds you send to the Chick Mission Fund are used to ship literature to missionaries.
We receive requests frequently from missionaries who need your help.