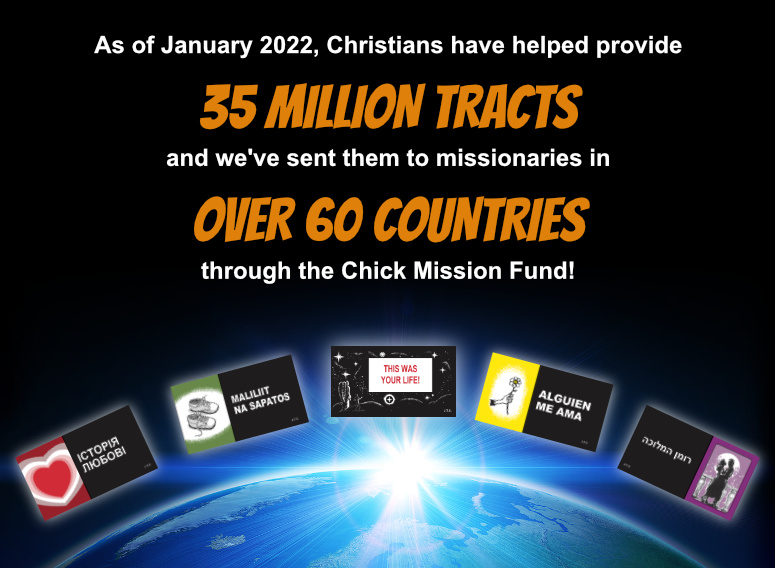 It would never have happened without your heart for missions!
One shipment at a time, one project at a time, grateful missionaries have received over 35 million Chick tracts to multiply their outreach. They gave up their homes to go, and you gave to equip them with tools to help make it count!
Please read our latest update below from the mission field.
---

Mexico
Missionary Mike Wallace says thank you! He wrote: "Chick tracts get read! We live on the edge of the Mexico City and we are so very grateful for Chick tracts. When we pass out Chick tracts, people take them, read them and we have numerous testimonies of people getting saved by reading them. Sometimes I will sit down with someone after I see they have finished reading the tract and with their hearts well prepared by the gospel, I can more easily lead them to Christ. We can easily give out 1,000 tracts in about one hour in our immediate area." Mike went on to say that "we often see souls saved from people reading them."
Missionary Todd Eklund just shared by telephone how his group of churches in Mexico City have mobilized to bring Jesus to the streets of this massive metropolis. You gave them 200,000 Chick tracts. Just after Halloween, when everyone was celebrating the pagan "Dia de los Muertos" (Day of the Dead) these believers (with Eklund cheerleading) were on the streets with Chick tracts, turning it into the Day of the Light! Many of you do the same here in the U.S. Now, they are using the remainder of the tracts in a big Christmas outreach.

Philippines
In the midst of the severe lockdown in the Philippines because of COVID-19, Missionary Joshua Yun wrote: "As the quarantine continues, people are more dependent on government support. Many times they are waiting in a long line just to get some 'Ayuda' (governmental support). Chick tracts are amazingly effective, especially in the situation. Most of them waiting in line gladly accepted tracts and read them thoroughly. Thank God for Chick Tracts!!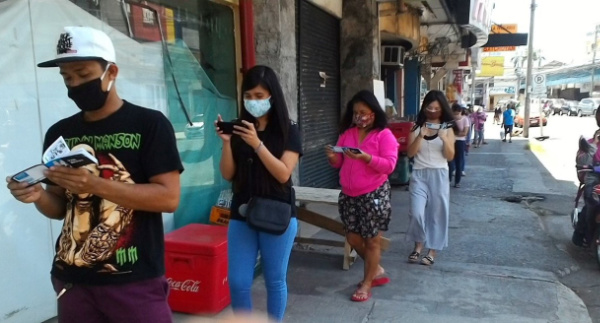 • • • • • •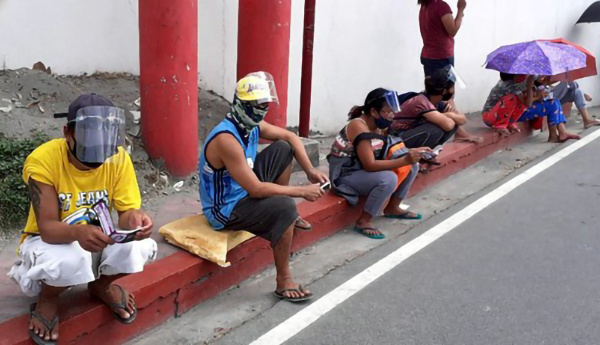 • • • • • •
Here, Pastor Argabio, who is supplied through Missionary Mike Carey, shares the Scriptures with three youths in the Philippines. The cartoon tracts really create witnessing opportunities!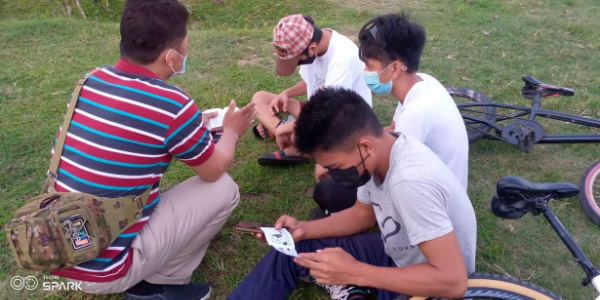 • • • • • •
As you receive this report, more than 500,000 Chick tracts are on the way to the Philippines. We have never seen such an open door for the gospel as we see now in this nation. We are taking advantage of it! Many of them are for tract outreaches arranged by Missionary Bruce Hunsaker, who monitors these outreaches to make sure the tracts are well used. Hunsaker's projects have seen nearly 5 million Chick tracts put into the hands of Filipinos. And he leads by example, prowling the streets and parks to find people that don't yet know Jesus.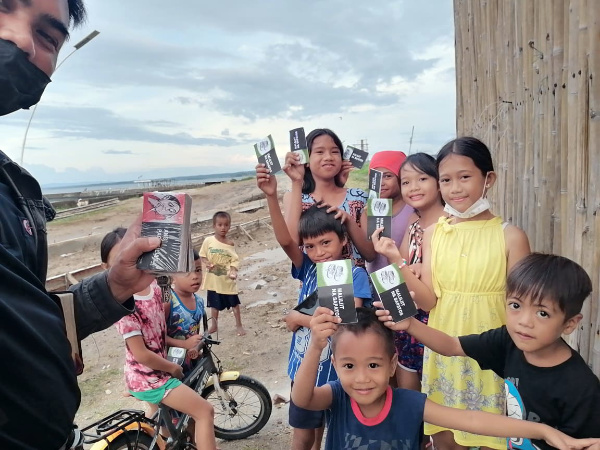 • • • • • •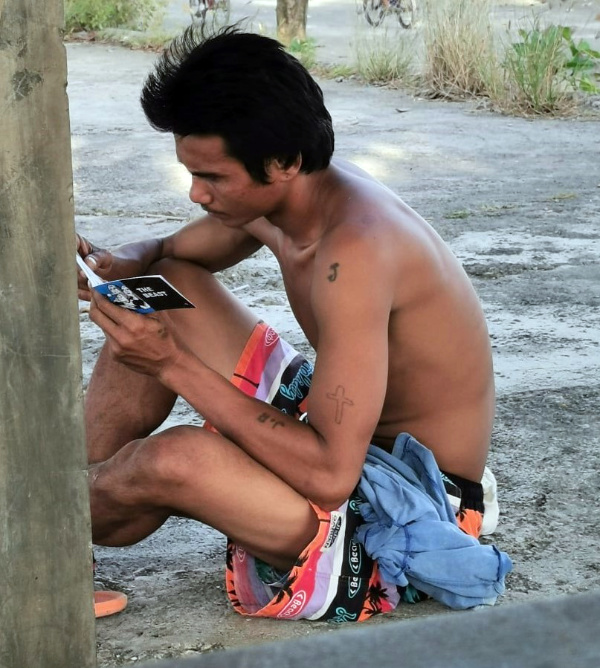 • • • • • •

Honduras
Missionary Daniel La Vita writes: "We received our tract orders from Chick tracts and have been busy giving them out. It still is a blessing that people will still accept them even with the plague continuing to spread. We covered all downtown the last two weeks and although it is not the safest place to be, we found many souls willing to at least read about the salvation of their souls. At this point, nothing else really matters as much as getting right with God before it is too late."

Venezuela
Missionary Jerry Alford writes: "The Lord has helped us to start over 20 churches and a radio station using your CHICK TRACTS as my basic tool."

Zambia
"I was a missionary kid in Zambia my whole childhood and I knew so many people who came to know the Lord because of these tracts! The pictures made the tracts easier to understand for the many Zambians who couldn't read."
—Andrea S.

Israel
We are now preparing nearly one ton of Chick tracts that will go to Israel. Just as in the time of Jesus, there are still Jewish people who are absolutely opposed to the Gospel. They hold tightly to their Jewish law and traditions, and cannot see that their precious Messiah has already come.
An Australian missionary, who we will not name because of persecution, accepts this opposition and boldly passes out Chick tracts in Israel. Remember, it was through these people that God chose to reveal Himself to the world, and He requires us to pray for them and try to reach them for Jesus.
The current project involves seven titles. Four of them are strictly Hebrew titles:
Hebrew - Creator or Liar?
Hebrew - The Promise
Hebrew - Room 310
Hebrew - This Was Your Life
But three other titles will soon be ready to take advantage of a special need in Israel.
Jewish people moving to Israel face a new challenge - Hebrew. They may have had some Hebrew training in synagogue school wherever they came from, but now they must become fluent in the national language of their new home.
Many speak, in addition to their mother tongue, the world's common business language —English! So this missionary will be passing out Chick tracts that are twice the size of an ordinary Chick tract. They will be two tracts in one: Hebrew on the top, and the same story in English on the bottom. These tracts will help them learn Hebrew at the same time that they are learning about their Messiah!

Papua New Guinea
The shipment of over one million Chick tracts has now arrived at the port in Lae, has cleared Customs and is being prepared for the trip up into the Southern Highlands.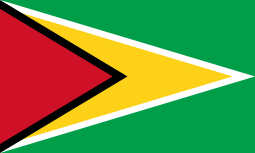 Guyana
Missionary Noel Shrivnauth in Guyana requested 40,000 tracts for a big Christmas outreach. As this report was being prepared (before Christmas), he wrote: "December has started and we are in the middle of our Christmas tract blitz. In the weeks leading up to Christmas Day we are anticipating giving out 40,000 Christmas tracts. By the way it is going, it looks like we will surpass the goal. Praise God!
To help with the giving out of the tracts, we have divided those willing to be involved into teams of eight. Each team has a team leader. Names have been chosen for the teams, such as the Vision, the Winners, the Preachers, Redeemers, Christ's Ambassadors and Young Disciples. Everyone is excited about this event. You can see them passing out tracts most any place there is a crowd. Open-air markets, busy traffic areas, shopping areas (many are out Christmas shopping), barber shops, parking lots of grocery stores, and ball fields are some places where the Christmas paper missionaries are being distributed... People read Chick Tracts almost immediately after getting them. Pray with us that God will use the seeds being sown in the hearts of people."
• • • • • •
New projects Coming Up. . .
Mexico: 160,000 tracts for a huge "Holy Week" outreach in Puerto Penasco
Mexico: 70,000 tracts for Chiapas
Peru: 30,000 tracts to go with startup of 2 new gospel radio stations
Malawi: 50,000 tracts for Missionary David Robinson
Thank you for making it possible!
---
Many Christians want to provide Chick tracts to missionaries. . . We can help!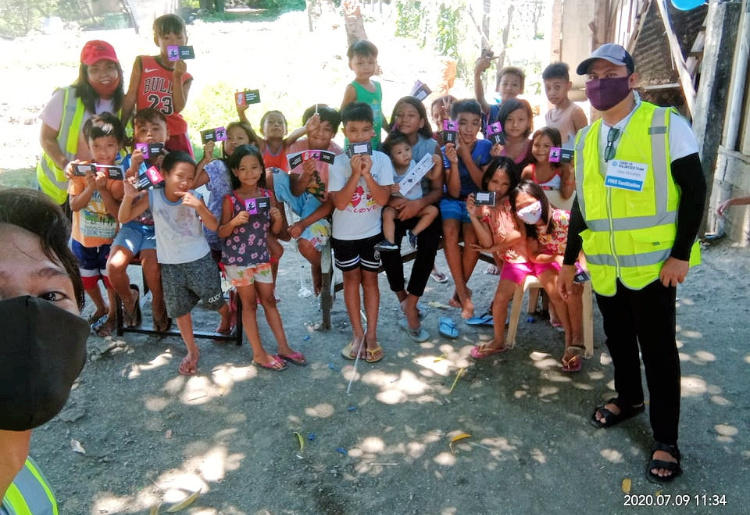 We maintain an account called: The Chick Missions Fund
Although we are not legally structured to give tax-deductible receipts, we definitely know how to get literature into missionaries' hands. If you would like to help extend the hands of a missionary with Chick tracts, please send your donation to:
Chick Missions Fund
Chick Publications
PO Box 3500
Ontario, CA 91761
100% of the funds you send to the Chick Mission Fund are used to ship literature to missionaries.
We receive requests frequently from missionaries who need your help.
Hundreds of thousands of tracts are now being printed for additional projects, with more requests coming in from missionaries every week!
WILL YOU HELP?