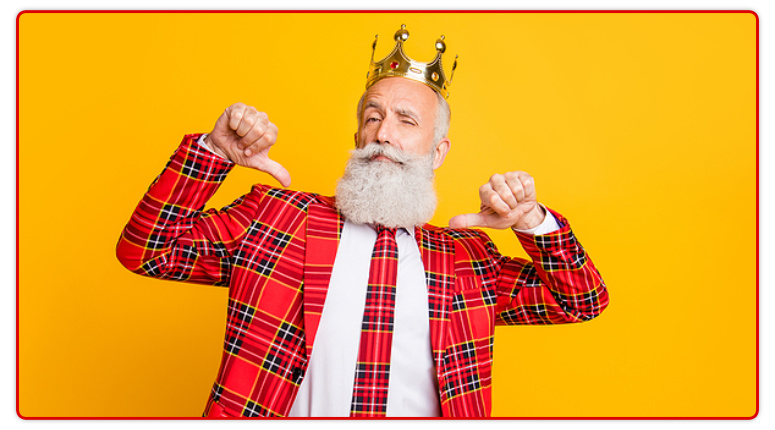 By David Daniels
A friend of mine was in church listening to his pastor preach on a Bible passage. Looking earnestly at his congregation, he said, "I've read this verse in several translations, but the one I like the best says ...."
My friend didn't hear the rest of the sermon. He just looked down at his King James Bible and thought, "Pastor, you want me to change my life — because of the Bible you like the best?! How can I take you seriously?"
Today pastors are pressured to change their churches in order to grow. If they want to attract the multitudes, they must change the music, the seats, the sermon ... and of course, the Bible they use. One Bible is no longer enough — especially not the King James. So the newest materials for sermons, Sunday school materials, devotionals and even journals use multiple versions of the Bible!
Maybe it's not necessary to change your life by what God's words say in the Bible? Instead, you can pick and choose from a variety of versions to make the scriptures say whatever you want. But people cannot bring 30 Bible versions to church. No problem: they can be conveniently shown on a screen for all to see. No longer do we have to believe the words of God in our King James Bible. We can put our trust in whatever version (or paraphrase) is quickly flashed on a screen! After all, God didn't want you to believe his exact words, did He?
Yes, He did, actually. Jesus was very clear: "Heaven and earth shall pass away, but my words shall not pass away." (Matthew 24:35, Mark 13:31 and Luke 21:33.)
We must not be ashamed of God's words. Look at Luke 9:26: "For whosoever shall be ashamed of me and of my words, of him shall the Son of man be ashamed, when he shall come in his own glory, and in his Father's, and of the holy angels." (See also Mark 8:38 and John 12:48).
But is there any difference between versions? Of course! Why do you think they pick and choose which Bible they quote in the first place? Look at just some of these Bible versions. Do they say the same thing?
King James Bible
Other Versions
Matthew 16:25
For whosoever will save his life shall lose it: and whosoever will lose his life for my sake shall find it.



Self-help is no help at all. Self-sacrifice is the way, my way, to finding yourself, your true self.
The Message Bible (MSG)
Acts 8:37
And Philip said, If thou believest with all thine heart, thou mayest. And he answered and said, I believe that Jesus Christ is the Son of God.



(Missing!)
New International Version (NIV)
Acts 3:26
Unto you first God, having raised up his Son Jesus, sent him to bless you, in turning away every one of you from his iniquities.



To you first, God, having raised up His Servant Jesus, sent Him to bless you, in turning away every one of you from your iniquities.
New King James Version (NKJV)
Romans 12:3
...but to think soberly, according as God hath dealt to every man the measure of faith.



...The only accurate way to understand ourselves is by what God is and by what he does for us...
(MSG)
Ephesians 4:6
One God and Father of all, who is above all, and through all, and in you all.



God rules everything and is everywhere and is in everything.
New Century Version (NCV)
Instead of trusting in man and his whim-of-the-day Bible version, trust only what God's people gave their lives to preserve: God's words in English, the King James Bible.
• • • • •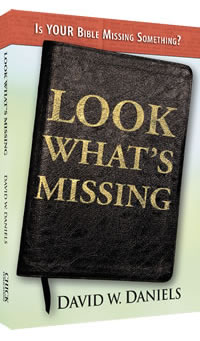 For years, publishers have been removing words, and even whole verses, from modern Bibles. What's missing from your Bible? Take a look!
Learn More & Read Excerpt